UNC Greensboro (UNCG) vs FSU, Ohio vs Virginia
[ad_1]

The #13 seeds do not get enough love compared to the #12 seed in March Madness, which is why we want to take a closer look at UNC Greensboro Spartans and the Ohio Bobcats. In one corner of the bracket you have UNCG and FSU head into battle, and in the other, Virginia and Ohio will joust.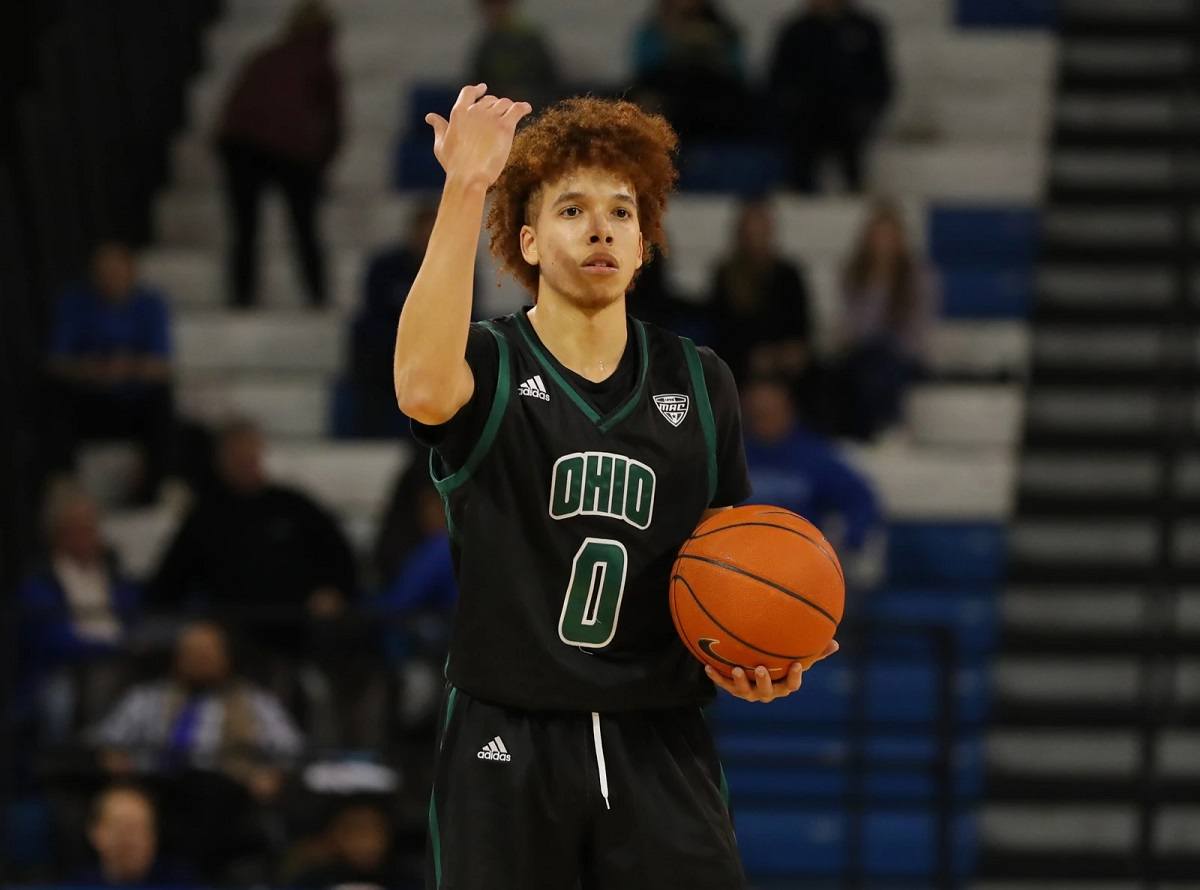 DraftKings posted a "Will a team advance to the Sweet 16" prop bet with Ohio at +800 and UNC Greensboro +2000.
On the March Madness futures board, all four of the #13 seeds are long shots to win the championship. Ohio and UNC Greensboro are all each +20000 odds to win 2021 March Madness.
In the history of the March Madness tournament, #13 seeds win 20% of the time.
#13 UNC Greensboro vs #4 Florida State
Florida State earned a #14 ranking in the last AP Top 25 Poll, but they're only 3-3 in their last six games. The Seminoles lost to Georgia Tech 80-75 in the ACC conference tournament finals. They also dropped two games in the last week of the season with road losses at North Carolina and Notre Dame.
---
UNC Greensboro Spartans (21-8) vs Florida State Seminoles (16-6)
Tip-off: 9:45am PT
Point Spread: -10.5
Total: 145.5 o/u
Money Line: UNCG +475 / FSU -700
---
The UNC Greensboro Spartans won the Southern Conference. The Spartans stumbled out of the gate with a 1-3 record to start the season, but then went 20-5 over their next 25 games. UNC Greensboro won three games in three days — with wins over The Citadel, East Tennessee State, and Mercer — to secure the Southern Conference title.
Get familiar with Isaiah Miller, because you'll hear his name a lot this weekend, especially of UNC Greensboro pulls off the upset. Miller, a 6-foot senior guard, leads the Spartans with 19.3 ppg. His biggest flaw is his 3-point shooting at only 21.3%, and surprisingly low free-throw shooting percentage at 63.1% Miller earns his points the old-fashioned way by grinding it out with layups.
It's not easy being a #4 seed, which Florida State can attest. If FSU can squeeze by UNCG and avoid an upset, they'll face the winner of #12 Georgetown vs #5 Colorado. Both teams are tough matchups, including the smoking-hot Georgetown Hoyas, who won four games in four days to win the Big East Championship and earn an automatic bod to March Madness.
KenPom ranked UNC Greensboro #99 and ranked FSU #13.
UNCG has a 16-11 ATS record this season, whereas FSU only went 11-9 ATS this season. Betting the over was the way to go with FSU, which hit 16 out of 22 games.
#13 Ohio vs #4 Virginia
The Ohio Bobcats will find out what happens when a high-potent offense (80.9 ppg) runs into a brick wall like the Virginia Cavs (60.5 ppg allowed). Virginia won the 2019 March Madness tournament with stingy defense, particularly on the perimeter. It's one thing for Ohio to run-and-gun against MAC foes, but they lost to Illinois by just two points. Don't sleep on the Bobcats, if they almost toppled Illinois, they could hang with a Big East stalwart like Virginia.
---
Ohio Bobcats (16-7) vs Virginia Cavaliers (18-6)
Tip-off: 4:15pm PT
Point Spread: FSU -105.5
Total: 130.5 o/u
Money Line: OH +270 / UVA -340
---
Ohio won three games in three days, including picking off top-seeded Buffalo, to win the MAC conference tournament. Jason Preston leads Ohio with 116.6 ppg. He's their deadliest outside shooter and knocks down 40.8% of their 3-pointers. While Preston gets all the attention, keep an eye on Dwight Wilson III aka Trey Wilson. The senior forward transferred to Ohio from James Madison. Wilson averages 14.9 points and 7.5 rebounds per game as a highly-efficient scorer that shoots 66.5% from the floor.
Virginia, ranked #15 in the nation, entered the ACC conference tournament with the #1 seed. However, they had to bow out in the semifinals when a player tested positive for COVID-19. Virginia withdrew from the ACC tournament and Georgia Tech advanced to the ACC finals instead.
Tony Bennet's crew hopes that they had their one big COVID-19 scare, so they can focus on the task at hand — defending their March Madness championship. Without a March Madness in 2020, Virginia is still the reigning champ.
Ohio is 13-7 ATS this season, but Virginia struggled to cover games with a 10-12 ATS record.
KenPom ranked Virginia #19 and Ohio #79.
[ad_2]

Source link