Racing Economic Indicators Show Jump in January Handle
[ad_1]

Total horseracing handle jumped for the second consecutive month, providing one key takeaway from Equibase's first Economic Indicators in Thoroughbred Racing of 2021.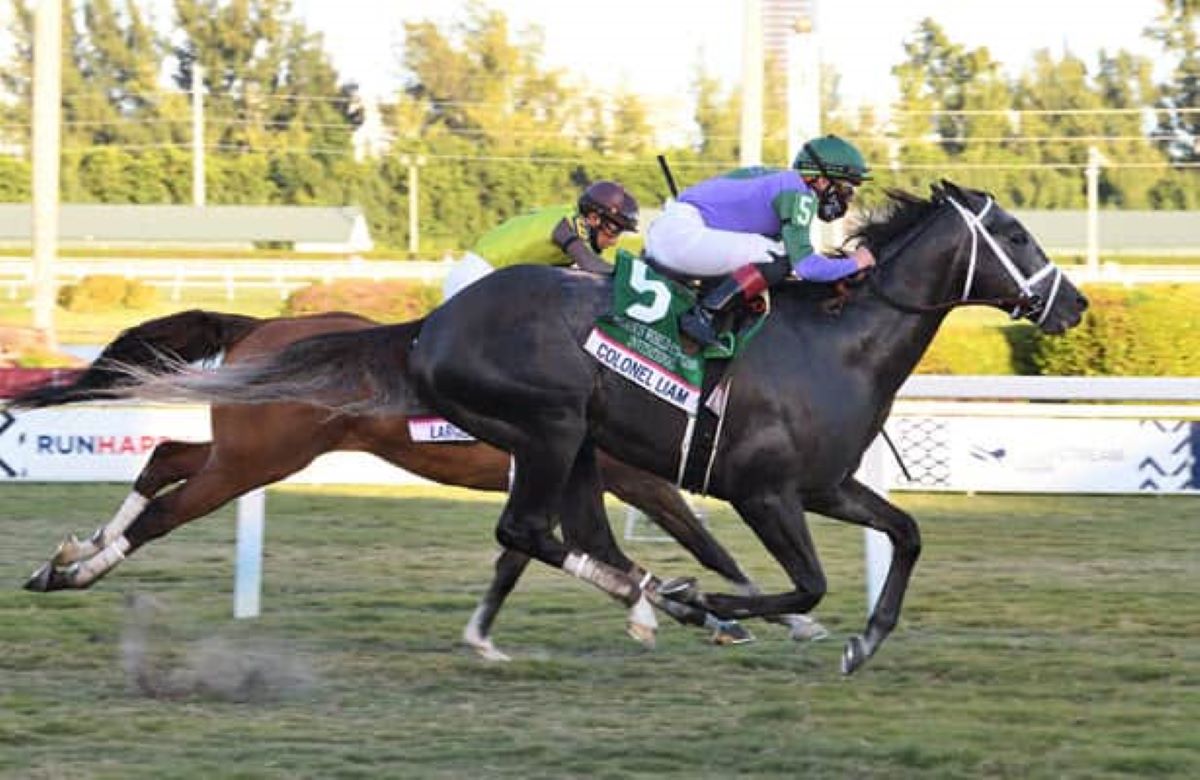 Betting in January climbed 9.57% from its January 2020 numbers, to $959,602,269. That followed a 6.24% boost in December wagering, signifying that horseracing may be rebounding out of 2020's pandemic-related morass.
Because of the pandemic, comparing year-over-year economic indicator figures for 2021 is tricky. That said, comparing January 2021 to last year provides an apples-to-apples comparison, because the coronavirus didn't begin impacting races until March 2020.
And what this January told us is while several economic indicators, such as races and purses, continue their slumps, several others rebounded. Average wagering per race day climbed 21.6%, likely a byproduct of a 6% decrease in January races. US tracks ran 2,211 races this January, compared to 2,352 last year.
More Weekends Didn't Result in More Races
Interestingly, this January featured five weekends, compared to four in January 2020. On the surface, that should provide for more starts and more race days. But race days fell nearly 10%, from 283 to 255.
That brought a corresponding decline in purses, which suffered a 13.24% decline in December. January, however, brought a bounce in purses, along with the calendar flip. Purses in January dropped only 1.41%, to $71,102,287.
Along with that, came a jump in average purses per race day. Those climbed nearly 9.5%, to $278,832. That came with the fewer race days and the modest drop in purses.
Bigger Field Sizes Help Handle
The average field size – which showed growth throughout 2020 because of fewer opportunities – vaulted to 8.09 starters-per-race. That's a 1.75% increase from 2020. Larger field sizes generally bring larger handles to tracks. Horseplayers want to bet races with more opportunities for beating favorites. Those come with bigger fields and a greater dispersion of odds.
The Pegasus World Cup provided a clear example. That $3 million event and its sister, the Pegasus World Cup Turf, marked the first Grade 1 events of 2021. Both enjoyed competitive, 12-horse fields and even with limited spectators, Gulfstream Park enjoyed its third-largest handle in event history — $40.7 million.
A week later, the Florida track broke its record for Holy Bull day handle.
After Everything in 2020, Handle Barely Moved
Overall, January's numbers show the sport slowly emerging from the pandemic crater of last spring. But even during a wild, unpredictable year with tracks closing and reopening and most tracks not allowing spectators – thus cutting deep into handle – total 2020 handle dropped barely 1%.
This was a byproduct of the major advance deposit wagering (ADW) platforms enjoying a banner 2020. Due to the pandemic, ADWs provided many bettors their only wagering option. TVG and its partner, FanDuel Racing, became the largest ADW in the country last year. It reported 50,000 new customers, while taking in $1.89 billion through the first three quarters of 2020. That provided a 95.8% increase in handle over 2019.
Thoroughbred Economic Indicators-January 2021
| | | | |
| --- | --- | --- | --- |
| Indicator | January 2021 | January 2020 | % Change |
| Wagering on US Races | $959,602,269 | $875,765,850 | +9.57% |
| US Purses | $71,102,287 | $72,116,730 | -1.41% |
| US Race Days | 255 | 283 | -9.89% |
| US Races | 2,211 | 2,352 | -5.99% |
| US Starts | 17,879 | 18,692 | -4.35% |
| Average Field Size | 8.09 | 7.95 | +1.75% |
| Average Wagering Per Race Day | $3,763,146 | $3,094,579 | +21.60% |
| Average Purses Per Race Day | $278,832 | $254,829 | +9.42% |
Source: Equibase
Final 2020 numbers aren't in yet. But the three biggest ADWs: TVG, XpressBet and TwinSpires, racked up $4.8 billion in 2020 handle through September. That reflects a 47.4% combined jump from 2019.
And NYRA Bets, the fourth-largest ADW in the US reported $169 million in total handle through September. That came within an eyelash (99.6% increase) of doubling its 2019 handle.
Economic Indicators Continue Telling Mixed Stories
All this translates into the mixed-message bag we've grown accustomed to during the pandemic — along with that barely perceptible drop in 2020's total handle. The good news on one front is balanced by not-so-good news on another. After all, increased ADW wagering means more people are drawn to horseracing. But few — if any — can watch it at the track, where the real experience lies.
And where the tracks not big enough to own ADWs keep the lights on and the people employed.
January's numbers begin to illustrate where the sport is going. But the crystal ball this early in the year remains anything but crystal clear.
[ad_2]

Source link