Concert Tour's Next Gig on Stardom Path: Rebel Stakes
[ad_1]

If Concert Tour was your garden-variety band embarking on a, well, concert tour, he'd be one of those hot new groups from the "in" scene of Seattle. Or Los Angeles. Or New York. A group people have heard just enough about to be more curious about.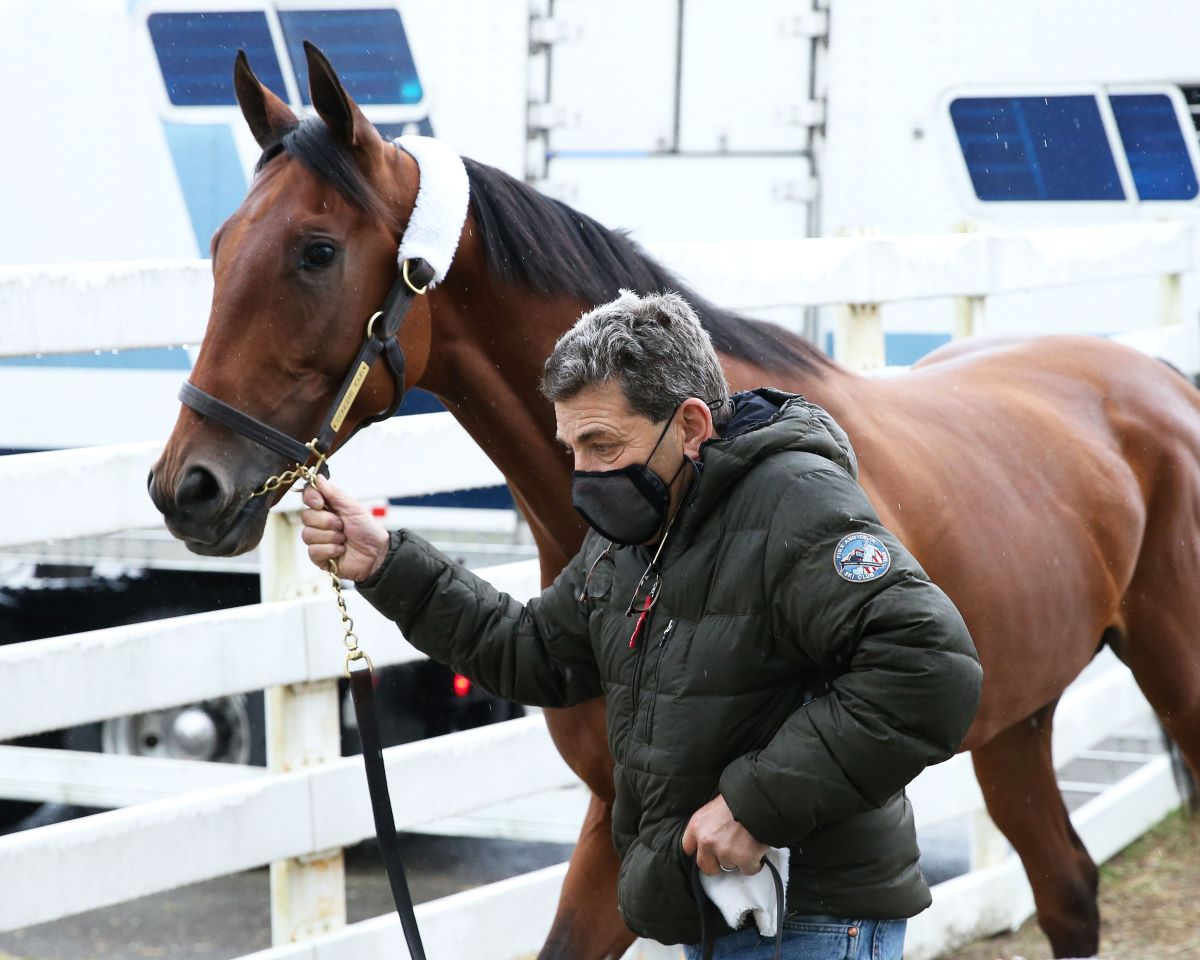 It may not be the Seattle grunge scene, the LA-Sunset Blvd. rock scene or the New York punk scene. But Concert Tour comes the forefront of Thoroughbred horse racing's hot scene: Hall of Famer trainer Bob Baffert's Southern California barn.
And because Baffert knows how to groom horses for stardom, Concert Tour's path to presumed stardom takes him to one of Baffert's familiar haunts – Oaklawn Park. Concert Tour's next stop is Saturday's Grade 2 Rebel Stakes, the lone Kentucky Derby prep of consequence this weekend.
The son of 2007 Kentucky Derby champion Street Sense, Concert Tour makes his two-turn debut as the 9/5 morning-line favorite in the 1 1/16-mile race. That alone prompts intense interest from Baffert, who uses the two-turn test as his litmus test for Derby contenders.
Concert Tour is ready for better dates
"It's a good test for him going two turns for the first time against such stiff company," he told OG News Monday. "There's always a lot of hurdles there. But I think he's up for it. I think he wants to go two turns. He's always been one of my top 3-year-olds this year and hopefully he passes this next step."
Concert Tour has paid his dues, albeit not in the provinces, but in smaller races in the big-time venue of Santa Anita Park. He broke his maiden in a Jan. 15 maiden special weight at Santa Anita, winning by 3 ½ lengths as the even-money favorite.
He graduated to a better gig – the Grade 2 San Vicente Stakes – three weeks later. In that seven-furlong, non-Derby prep, he held off stablemate Freedom Fighter by a half-length as the 2/5 favorite.
"That second-out (race) was really important and he's worked really well since then," Baffert said. "I think there's a lot of quality there and he has a great pedigree to run on."
Baffert rolls out a familiar Derby prep template
Not to mention Concert Tour has a great template to run on. Even putting aside Baffert's seven Rebel victories, the trainer mapped out Concert Tour's Derby prep tour on the same time frame and venues as Nadal's last year. Last year, Nadal broke his maiden Jan. 19 in a maiden special weight, then captured the San Vicente in early February.
Baffert shipped him to Arkansas for the Rebel, watched Nadal conquer two turns without breaking a sweat and knew he had a star.
Both came into the Rebel unbeaten and with strong workouts on the resume. Nadal may have been a bit higher profile in Baffert's barn of stars; he was considered first among equals with Authentic and Charlatan. Baffert's first among equals this year is the electric Life Is Good, who blitzed the field by eight lengths in his third career race – last weekend's Grade 2 San Felipe Stakes.
Baffert has another concern with Concert Tour
"The timing's right for it (the Rebel). This is sort of the same path I took with Nadal," Baffert said. "He goes two turns and has one more prep. This leaves us options for his next race in case something goes wrong. … I just want him to break well and see how he's going to handle the two turns. It could be a sloppy, off track, so you don't know. It's asking a lot, but I think he's a really good horse. We'll see how he fits here."
Concert Tour already showed he's too good to be an opening act. Now, he's auditioning for his spot in horse racing's 3-year-old version of Coachella – the Derby.
[ad_2]

Source link