Carlsen Qualifies First, Nakamura Falls Short
[ad_1]

Magnus Carlsen cooled down from his torrid pace over the first two days of the Opera Euro Rapid, but still qualified as the top seed heading into the quarterfinals of the online chess event.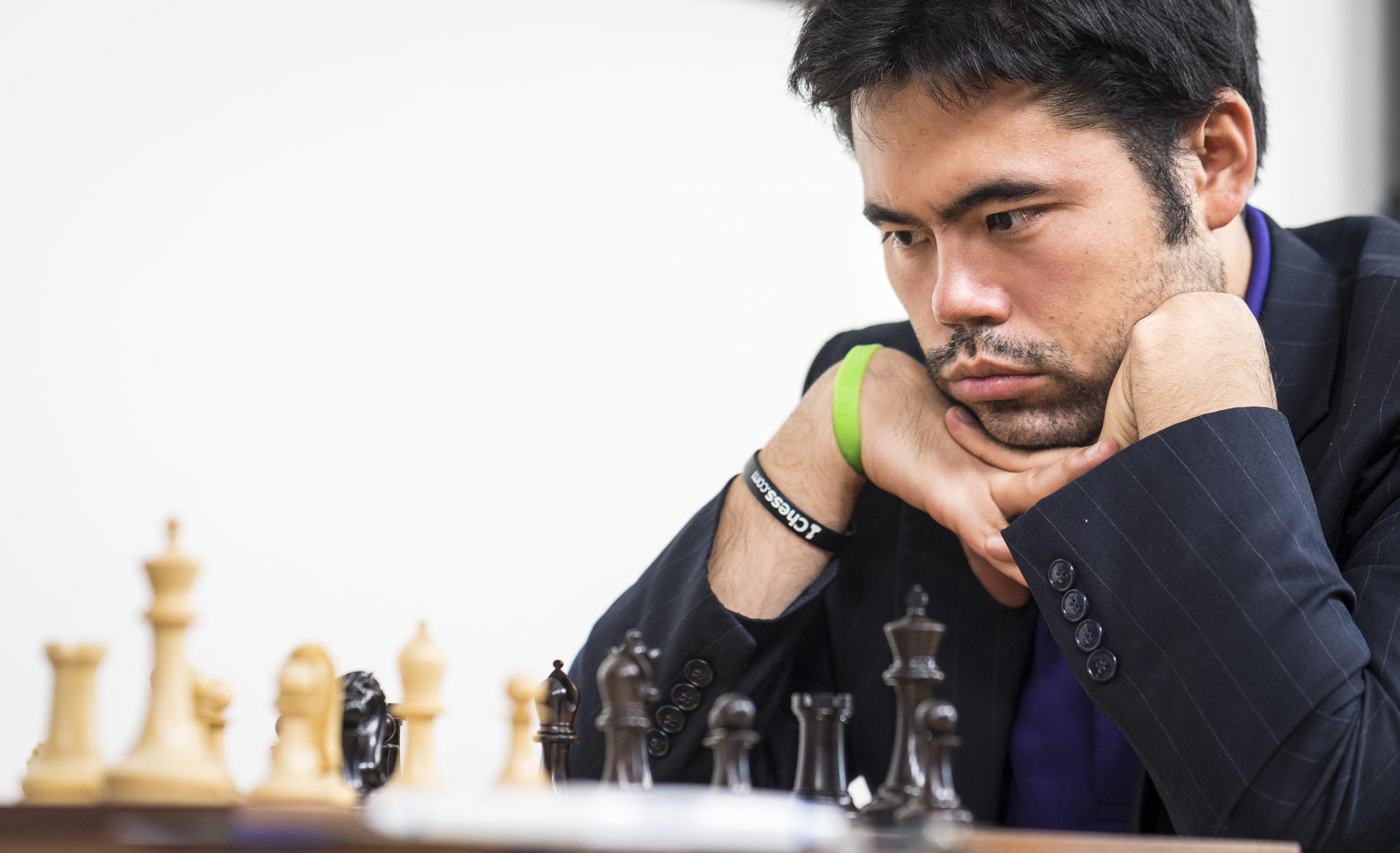 Carlsen started the tournament with a 7/10 score, then scored 2.5 points on the final day to finish at 9.5/15.
Carlsen Stuns Nakamura in Round 10 Clash
That was enough to tie for the lead with Anish Giri. The World Champion earned the top seed by virtue of winning more games during the opening round robin.
Carlsen started the tournament with a loss to American grandmaster Wesley So. But he then reeled off four straight wins to finish out a strong opening day. On Day 2, he began with four draws before winning a critical encounter with rival Hikaru Nakamura in Round 10.
Nakamura played a strong game with the Black pieces, and even though Carlsen had equalized, the game still hung in the balance. Carlsen set a trap with 32. Bc2, and when Nakamura quickly played Re1 in response, Carlsen ripped off 33. Bxg6!, a shot that ended the game immediately.
"I didn't quite think that he would go for 32…Re1, since when you spot such a move, especially when you have a couple of minutes like he actually had, you sort of want to check that it actually works, because it's a pretty big chance to take if it doesn't work," Carlsen said. "So yeah, I'm a bit surprised that he went for it, but obviously massive relief for me."
Carlsen would slow down on Day 3, including losing a game to the struggling Ding Liren. The results hardly bothered the World Champion, however.
"I was on the back foot for most of the day but what happened didn't matter much since I was already through," Carlsen said. "It was maybe a little harder to be motivated today."
Opera Euro Rapid Quarterfinal Matchups Set
The loss to Carlsen left Nakamura teetering on the edge of quarterfinals qualification heading into the final preliminary day at the Opera Euro Rapid. Nakamura started Day 3 with three draws, but still found himself in decent position, as his final two opponents were Matthias Bluebaum and Sam Shankland, the two lowest-rated players in the field.
Nakamura won against Bluebaum, which put him in excellent position to qualify. But a stunning loss with White against Shankland left him tied for eighth with Daniil Dubov. Since Dubov won four games, and Nakamura only three, it was the Russian who advanced to the quarterfinals.
Prepare for even more drama and exciting matches when the #OperaEuroRapid knockouts will begin at Tuesday 17.00 CET! #ChessChamps https://t.co/6SaqTKvt4z pic.twitter.com/MqkI20UecY

— Champions Chess Tour (@ChampChessTour) February 8, 2021
Carlsen will face Dubov in the quarterfinals, while Giri takes on No. 7 seed Teimour Radjabov. Also qualifying were Wesley So, Levon Aronian, Maxime Vachier-Lagrave, and Jan-Krzysztof Duda.
---
Opera Euro Rapid Quarterfinal Odds (via Bwin)
Anish Giri: -125
Teimour Radjabov: -105
Levon Aronian: +115
Maxime Vachier-Lagrave: -155
Magnus Carlsen: -400
Daniil Dubov: +270
Wesley So: -225
Jan-Krzysztof Duda: +160
---
Carlsen comes into the knockout rounds as the -185 favorite to win the Opera Euro Rapid, according to Bwin. The World Champion also stands as the -400 pick to get by Dubov (+270) in the quarterfinals.
In the knockout stages, players will compete in two best-of-four sets over two days. Should the set score stand at 1-1, the players will move to blitz tiebreakers, and potentially to an Armageddon decider.


[ad_2]

Source link