British Bettor Dean's Six-Figure Decision
[ad_1]

Paul Dean stares at the ultimate hedge on a race with 16 hedges to clear. Does the English bettor take the money and run? Or does he let it ride on the favorite in one of the Cheltenham Festival's Thursday races?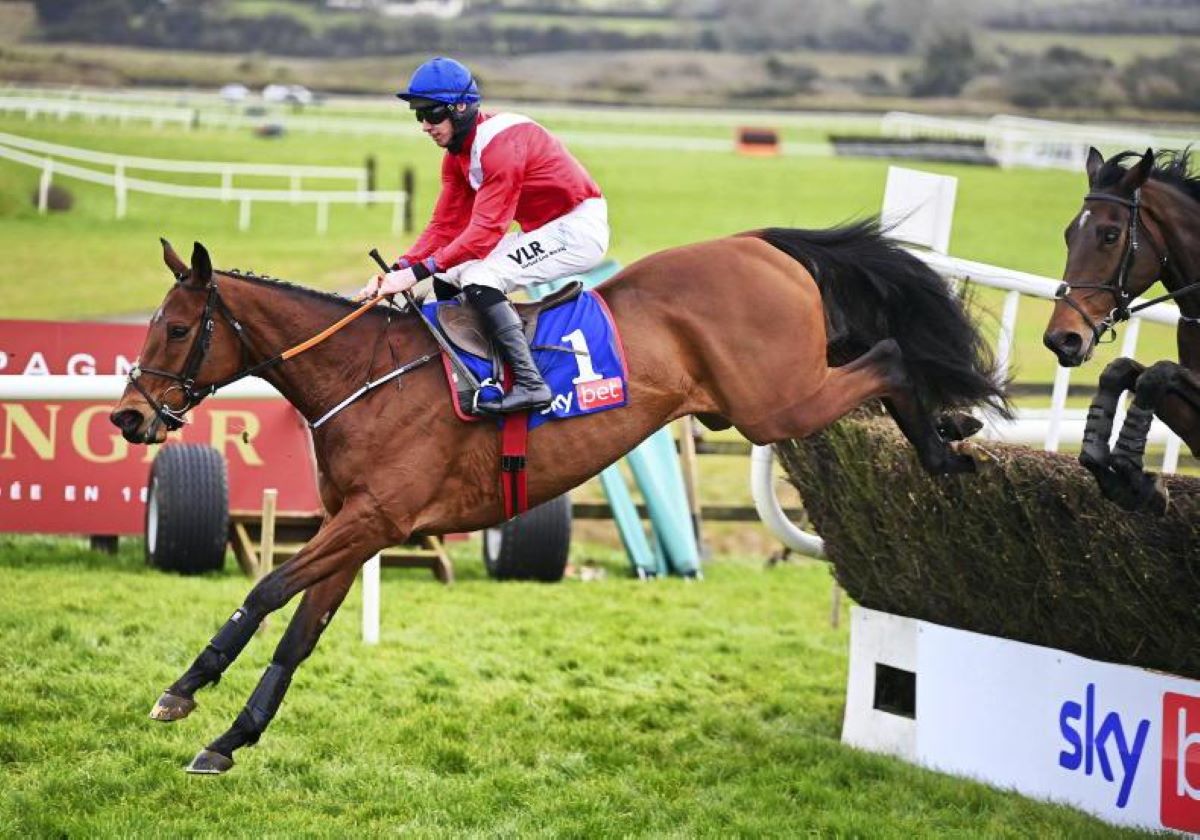 Dean holds a $5, five-race accumulator ticket he opened last summer. The first four legs of his accumulator came in. Should prohibitive 4/9 favorite Envoi Allen capture Thursday's Marsh Novices' Chase at Cheltenham, Dean walks away with £511,225.
Now enter this plot twist. Bookmaker Betfair, which handled Dean's wager last June, offered him £275,000 to cash out his ticket. To take the money and run.
Again, the ultimate hedge on a race with hedges – any of which can trip up the best of jumpers. In last year's Marsh Novices' Chase, Itchy Feet came in as the 7/2 favorite. He took a jump poorly, dumped rider Gavin Sheehan, and was out of the race early.
Who should Dean listen to here?
"Half the people are telling me to cash out, the other half are telling me to let it ride. My phone's going absolutely wild," Dean told the Racing Post.
Praying for Envoi tomorrow 🙏🏻 @BetfairBarry @Betfair pic.twitter.com/laX0Zs58ZN

— Paul Dean (@istabraq_king) March 17, 2021
This wild ride started nine months ago, when Dean plunked down £5 on his five-race accumulator. That's a common bet in the UK, similar to a Pick-4, Pick-5 or Pick-6, where you must pick the winners of your designated number of races. Your money "accumulates" as your horses win – until either you run the table and cash your ticket or one fails to win, losing you the wager.
Dean opened with two races on last June's Royal Ascot card: Golden Horde (12/1) in the Commonwealth Cup and Hello Youmzain (10/1) in the Diamond Jubilee Stakes. Both found the winner's circle.
Wild ride takes Dean from Royal Ascot to Cheltenham
Fast forward to this year's Cheltenham Festival. Dean filled that end of the wager with 4/1 favorite Shishkin in Tuesday's Arkle Chase and Bob Olinger, who won Wednesday's Ballymore Novices' Hurdle at 25/1.
That brings Dean to his financial fork in the road. Envoi Allen is unbeaten in 11 races, five of those Grade 1s. The 7-year-old is 2-for-2 at Cheltenham. But he did switch trainers, from the suspended Gordon Elliott to Henry de Bromhead two weeks ago.
"The fact Envoi had switched from Gordon [Elliott] was a concern, but Sir Gerhard and Galvin have changed stables and won, so that's a bit less of a worry," Dean told the Racing Post.
A nearly quarter-million pound decision
So, among all the variables that goes into a race, add that to the equation.
"He told me he won't be able to sleep tonight. I'd say that's a massive understatement," Betfair spokesman Barry Orr told the BBC.


[ad_2]

Source link