Bone Chips Sink Yankees' Set-Up Man Zach Britton
[ad_1]

Uh oh, the New York Yankees lost left-handed relief pitcher Zach Britton for a couple months due to an elbow injury and fans are worried that the horror show called Bronx ER will haunt the Yanks again this season. Britton will undergo surgery to remove bone chips and the Yankees set-up man could be out until the All-Star break.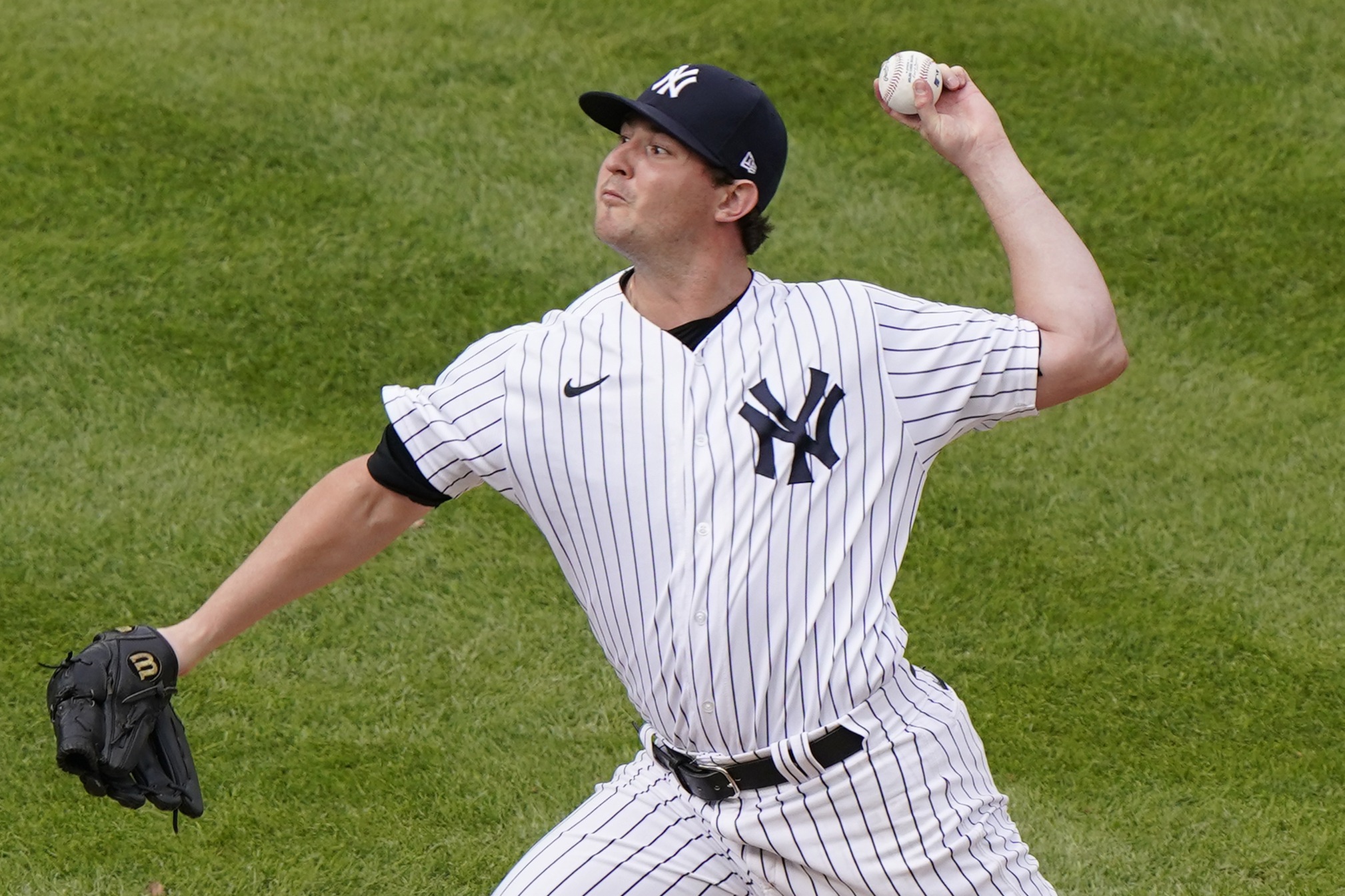 For the last couple of seasons, the Yankees suffered an inordinate amount of injuries. In 2019, manager Aaron Boone filled out a lineup loaded with mostly AAA players after a slew of starters landed on the IL. It's 2021 and the nightmare continues.
Britton, 33, experienced pain in his left elbow during Spring Training and he underwent an MRI to pinpoint the injury, which revealed bone chips.
"The biggest thing is, we want to get this diagnosed properly, treated properly and get Britt in the best place to be at his best," said manager Aaron Boone.
The team doctor recommended arthroscopic surgery to remove the bone chips, so Britton will be down for two or so months before he rejoins the Yankees in late June or early July.
Britton also contracted COVID-19 in the offseason. He dropped nearly 20 pounds while battling back from a nasty batch of coronavirus that knocked him out for almost two weeks.
"Between COVID and the (bone) chips, it's been a pretty frustrating couple of weeks," said Britton. "But I'll be able to pitch this year and help the team. That's the most important thing."
I appreciate the support from everyone. We all have daily challenges we have to overcome in order to reach our goals. Just have to keep pushing ahead! I will get this taken care of during the upcoming week and be back as soon as I can.

— Zack Britton (@zbritton) March 9, 2021
Britton: Lefty Reliable
Before the bone chips. Britton was Boone's most reliable reliever over the last couple of seasons. He's also one of the few lefties in the pen, but Boone utilized Britton as a set-up man for closer Aroldis Chapman. When the Yankees were ahead, Britton got the ball in the eighth inning.
Boone rides his bullpen hard. As a hard-nosed analytics guy, Boone does not like to leave starters in a game to pitch a third time through the lineup. As a result, he relies on his pen to toss five-plus innings.
Since joining the Yankees in 2018, Britton appeared in 111 games as a relief pitcher with a 2.14 ERA and 1.112 WHIP. He posted a 5-3 record and tossed 105.1 innings in relief with 90 strikeouts and 50 walks.
In the pandemic-shortened 2020 season, Britton pitched lights out for the Yankees. He posted a 1.89 ERA and 1.000 WHIP in 20 appearances. During the postseason, Britton hurled four scoreless innings of relief with six strikeouts and gave up zero runs with a 0.00 ERA and 0.750 WHIP.
With Britton out, Boone will rely on specific matchups to determine his set-up man. That means Chad Green, Justin Wilson and Darren O'Day will get a chance to pitch in high-pressure, late-game situations.
In October 2020, the Yankees team picked up a team option on Britton. He earns $13 million this season and $14 million next season. Britton is the third-highest paid pitcher on the Yankees behind ace Gerrit Cole ($36 million) and Chapman ($17.2 million) the closer. Overall, Britton is the fifth-highest paid player in pinstripes behind Giancarlo Stanton ($29 million) and DJ LeMahieu ($15 million).
https://www.youtube.com/watch?v=Ge7noTb96gA
Never a Dull Day with the Yanks
A weird Spring Training for the Yankees keeps getting weirder. The Yankees let veteran pitcher and former ace Masahiro Tanaka walk in free agency. Tanaka returned home to Japan to play with his former squad, the Tohoku Rakuten Golden Eagles.
Last week, the Yankees lost manager Aaron Boone for a short time while he recovers from surgery to install a pacemaker.
The team made a wise move be re-signing LeMahieu, who is the reigning AL batting champion and team's MVP the last couple of seasons.
They took a flier on former Cy Young winner Corey Kluber and Jameson Taillon. Both starting pitchers are recovering for major injuries, but Brian Cashman were able to acquire them at below market prices for "damaged" goods.
With Britton out, the Yankees are glad they added O'Day to the bullpen. The 38-year-old sidearm slinger initially replaced Adam Ottavino, whom they traded to the Boston Red Sox last month.
The Yankees are still one of the betting favorites at +550 odds to win the 2021 World Series, according to a recent update by the Westgate SuperBook in Las Vegas. The Yanks are second on the futures board behind the heavily-favorite LA Dodgers.


[ad_2]

Source link